posted on
4th October 2010
posted by
Zachary Lewis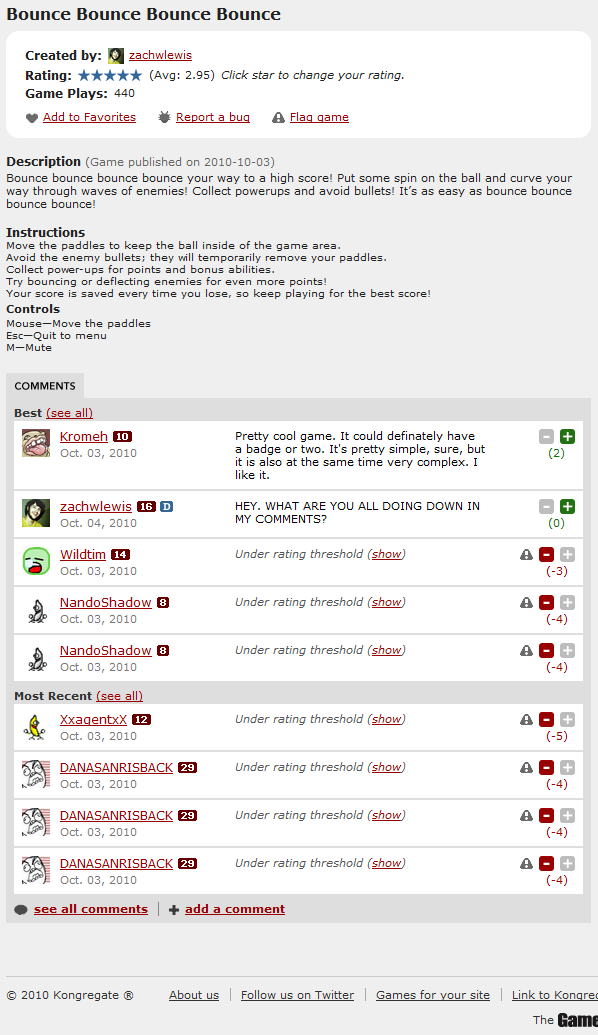 …thanks, guys.
posted on
1st March 2010
posted by
Zachary Lewis
One of the biggest problems when working on a game (or any project that is constantly changing) is trying to predict the future.  From the start, we knew we wanted to have multiple maps with different layouts in each; however, upon implementation, many unknowns appeared. Will we ever change gravity on a map? What about the map radius? How about friction, lighting, run speed, jump height… the list continues ad nauseum.
As a developer, I've got to constantly ask these questions (and often times, come up with my own answers). While working on the map editor, one question came up that had never really been addressed before: Will our towers have different radii? The official answer: "I dunno'." The programmer's answer: "They can."
Warning: The following post contains math. To make up for it, I've also included screenshots with captions consisting of mostly smaller words.
Edited: The final bit of math is now actual math and not made up wrong math.
posted on
21st February 2010
posted by
Zachary Lewis